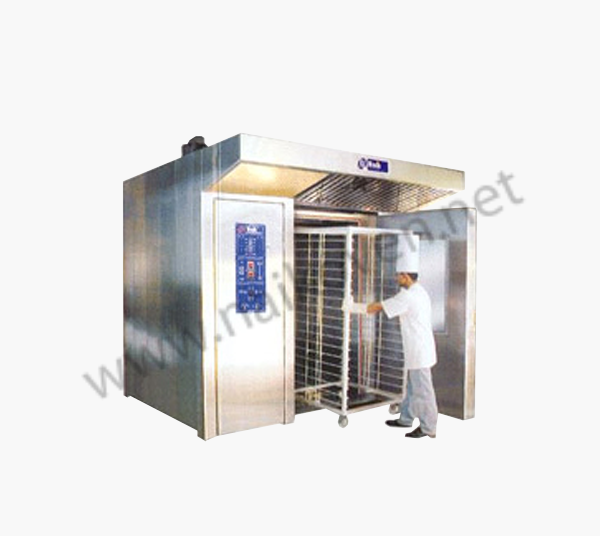 Double Rotary Rack Ovens
Item Code: DR-576
We specialize in manufacturing, supply and export a comprehensive range of high quality double rotary rack ovens, which are manufactured considering the ISO standard. These ovens feature an enhanced indirect heating system, so that burnt gases do not come in contact with the food products. The rotary movements of these ovens results in even & uniform baking. These ovens can be custom designed as per the specifications sent by our clients.
Technical Specifications :
DR-704 max. area.
25 Sq. mtrs. on 30 levels.
DR-576 max. area.
21 Sq. mtrs. on 30 levels.
Double Rotary Rack Ovens Manufacturer, Double Rotary Rack Ovens Exporter, Double Rotary Rack Ovens Supplier