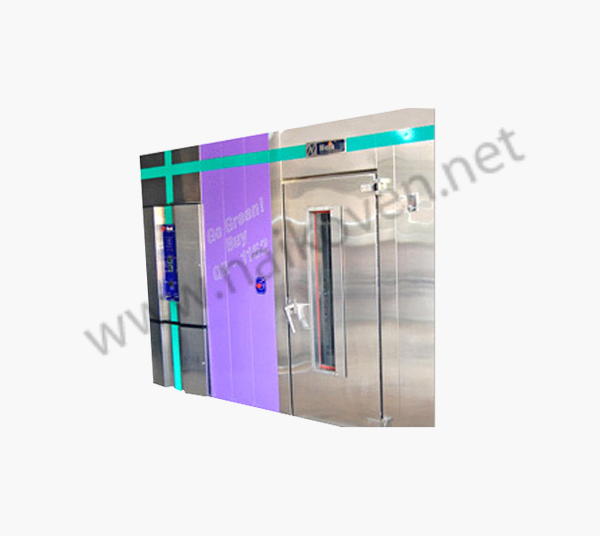 Quadri Rotary Rack Ovens
Item Code :- QR-1152
Avail from us recently launched Quadri rotary rack ovens, which have carved a niche for themselves in the national and international markets. Manufactured in sync with international quality standard, these ovens are preferred for their large baking capacity and high fuel efficiency compared to other ovens.
Turntable Rotary Rack Oven.
Stainless Steel body & baking chamber for easy maintenance.
1 piece door with heat resistant glass.
Specifically Designed gasket for complete sealing of Door.
Top loading Fan assembly to reduce bearing replacement time.
Larger (3 times bigger Surface Area) Steel Heat Exchanger for ensuring lowest fuel consumption & fully indirect heating. From cold to 250 degrees C. in 20 mts.
Maximum temperature 350 degrees C. Precisely controlled by Electronic Digital Display Controller.
Pictorial indicating plate with 2 languages for better understanding.
Effective Steam Generator.
Excellent air distribution system for optimum baking performance.
Special Fresh Air Induction Port.
Illuminating elements outside main heating chamber with off facility to reduce electricity Bills.
A large extended Steel Hood with strips.
Easy handling process, requires minimum training.
Free installation on site.
Technical Specifications :
QR-1152 max. area.
42 Sq. mtrs. on 30 levels.
Quadri Rotary Rack Ovens Manufacturer, Quadri Rotary Rack Ovens Exporter, Quadri Rotary Rack Ovens Supplier